Yestrong is professional environmentally friendly click vinyl plank flooring supplier.

Breaking through of the tradition limitation of click vinyl plank flooring, combined with the world's best click technology to make it easier and ensure that it is closely connected to each piece. It's enough to withstand 500KG transverse tension to solve the technical problem of seal.
It has 6 layers with virgin material construction (that's almost the whole thing) which is really high-end flooring.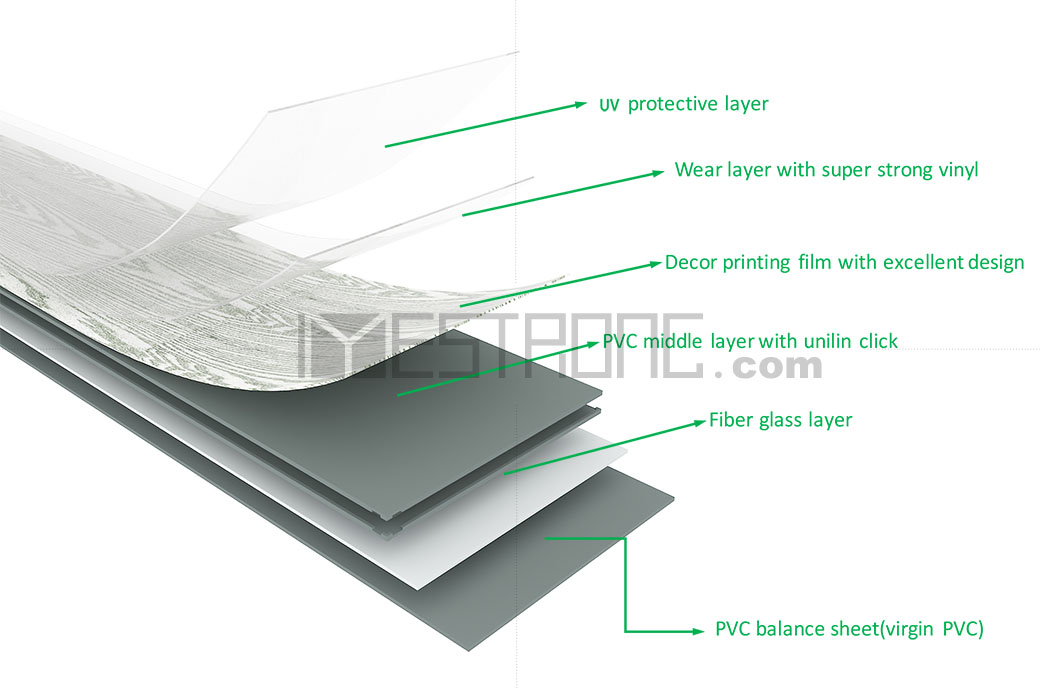 The perfect combination of beauty and durability can be found in Yestrong. Yestrong comes in patterns that have the look of luxury vinyl floor tiles, but with a softness underfoot that you just can't get from the 'real thing'. your floors will look new for years to come!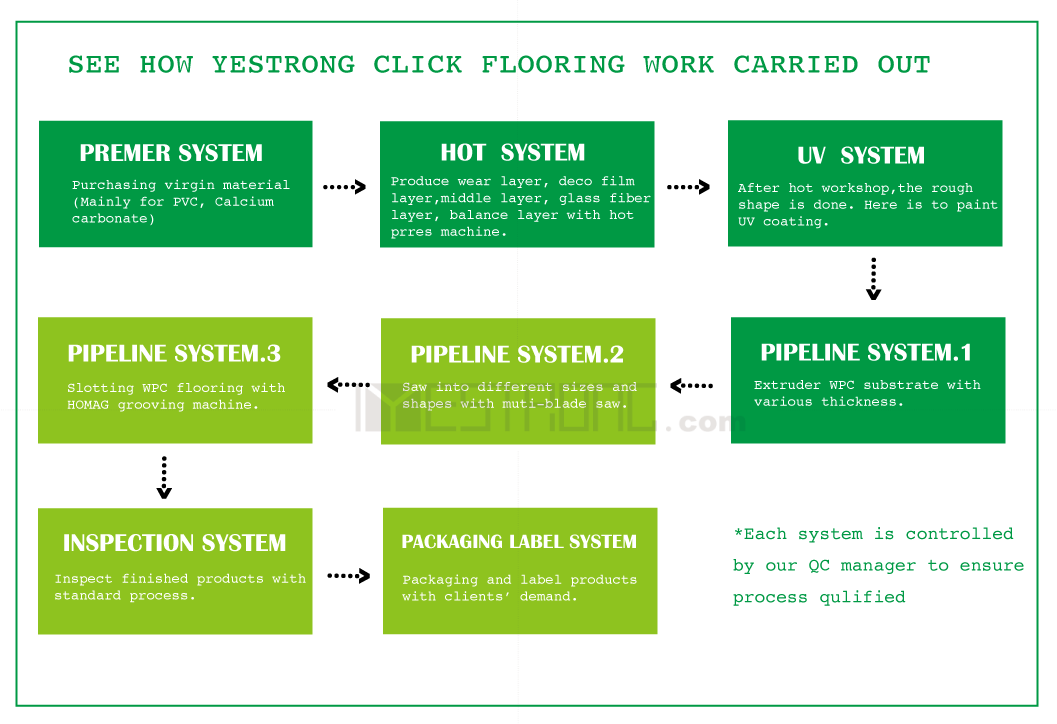 Our PVC flooring is advantage with:
Environment friendly——-green
Click series is mainly consisted of BaSo3 which is no toxic,no magnetism,no radioactive.
This contribution floor tiles vinyl to radiation protection and healthy.
Magnificent functions—–high
Click series is one of high resistance to scratch and abrasion,high stability and flexibility.
this product plays the role of inflaming retarding and high slip resistance,as well as moisture proof,sound absorption and anti-bacterial.
Easy low cost maintenance —–for life
With unique technique in the surface, Click series is of high resistance to staining, a damp mop with mild cleaner isenough. No wax ,no polish.